INNOVA participated to the The Global Blockchain Congress 2019 – Malaga, 12-13 November- , which is an event co-organised by EC for bringing together the worldwide Blockchain community and foster an intense dialog with regulators, policy makers, industry influencers and members of the social impact community.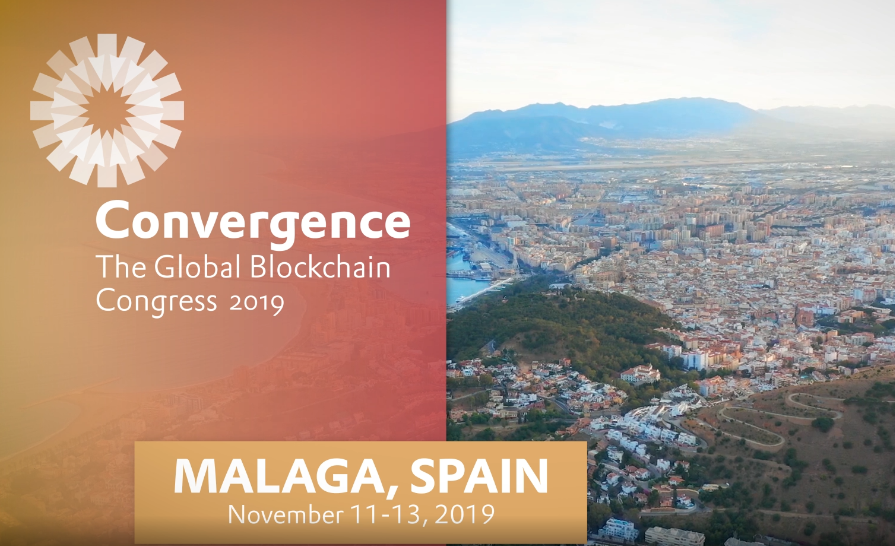 Overall the event involved more than 1.000 people coming from many countries across the world. During specific sessions a expert panels such as "Building Ecosystems with Blockchain Technology" and "Blockchain and the Supply Chain: Myth or Paradigm Shift", INNOVA had the opportunity to share the work developed so far in the NIMBLE project about Blockchain and supply chain.It has been also the opportunity to discuss some possible additional application scenarios of the NIMBLE platform, such as in the smart agrifood sector. In fact, we met Mr Juan Francisco Delgado from INTEC (Fundacion Europea para la Innovacion y Aplicacion de la Tecnologia) who see a lot of opportunities for a B2B digital platform for farmers where they can sell their product online suppered by a certification of origin automatically issued by a Blockchain.
This has a lot of commonalities (in terms of benefits of the Blockchain technology) with the NIMBLE use cases in Textile (https://www.nimble-project.org/project/fashion-manufacturing-platform/) and Eco Houses sectors. In this view, the open source NIMBLE technology can be for INNOVA the baseline for the development of new innovation actions in relevant EU industry fields such as agrofood.