ICT 2018: Imagine Digital – Connect Europe, took place in Vienna on 4-6 December 2018. This research and innovation event- organised since 1998 by the European Commission – attracted 4800 visitors and focused on the European Union's priorities in the digital transformation of society and industry. It presented an opportunity for the people involved in this transformation to share their experience and vision of Europe in the digital age.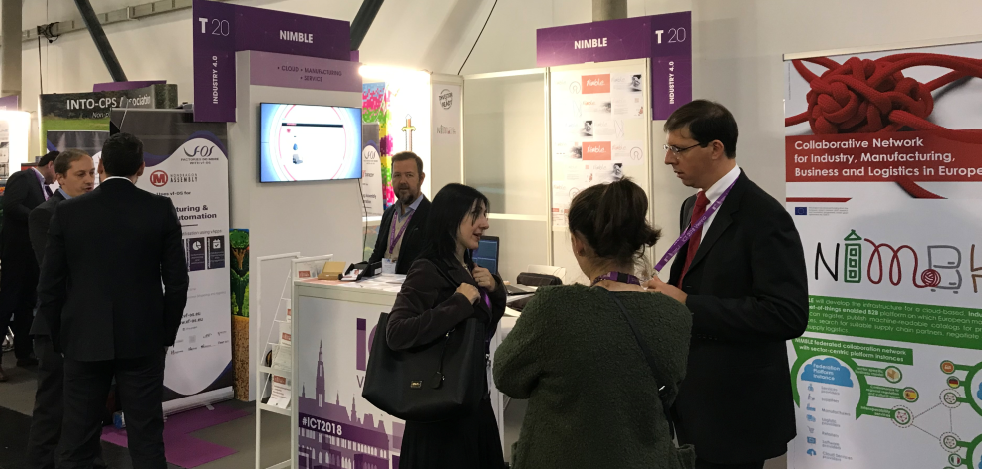 NIMBLE was present at the exhibition of EU-funded research and innovation projects in the area dedicated to "Transforming Industry & Economy"; the NIMBLE partners presented the benefits and functionalities of the platform and encouraged manufacturers attending the gathering to register and become early adopters.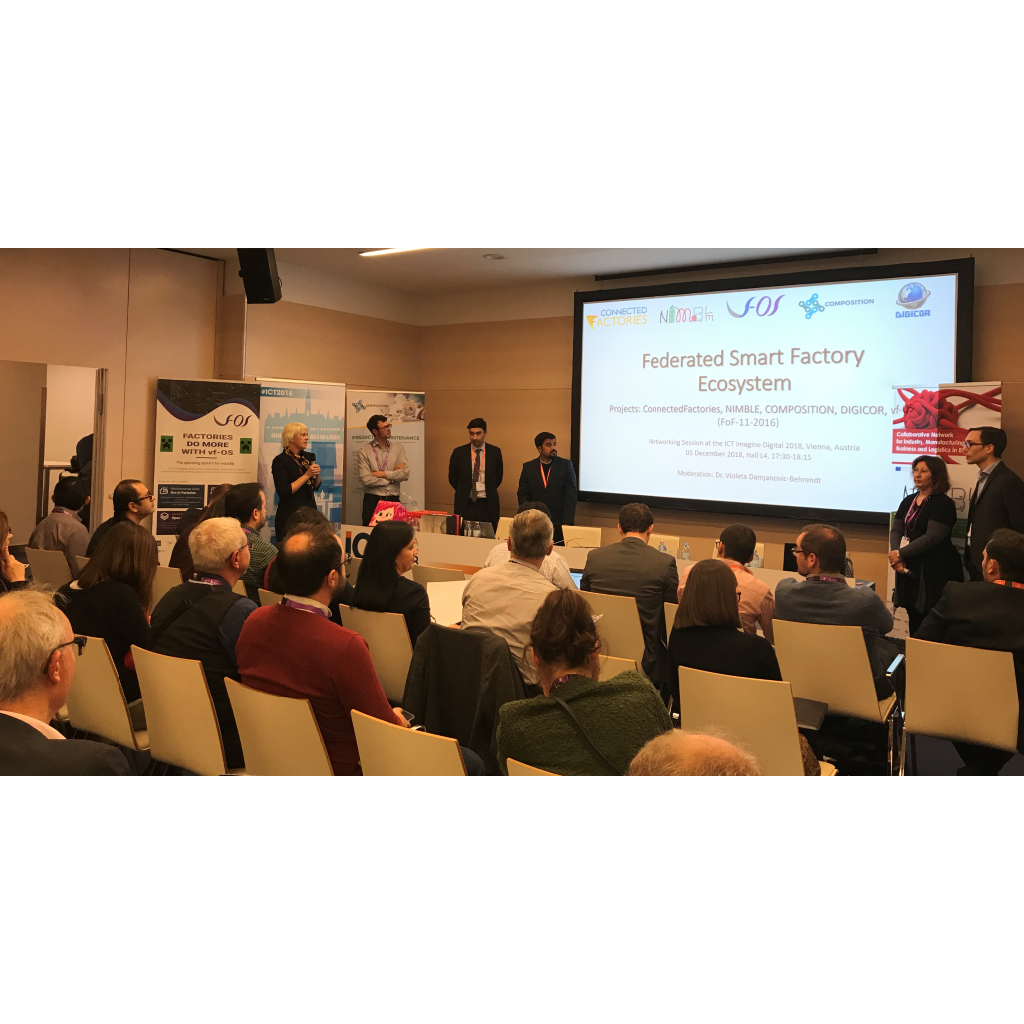 The Networking session entitled "Federated Smart Factory Ecosystems" organized by Violeta Damjanovic-Behrendt – from NIMBLE -,was a great success both for the quality of the speakers and the topics covered.
During the session were introduced the conceptual federation of 4 platforms currently being developed in the EC: NIMBLE, COMPOSITION, DIGICOR and vf-OS Factories of the Future projects and the ConnectedFactory CSA project.