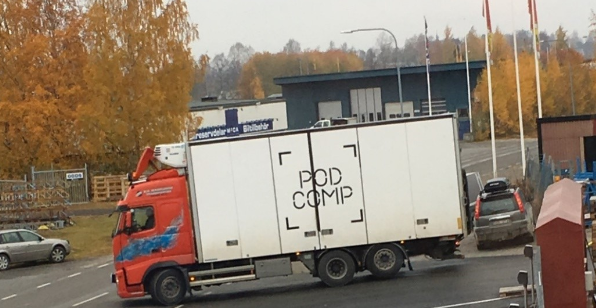 PodComp's composite bathroom units (called PODS) are special – they are tailored to the needs of their customers. The Individuality of their design is also reflected in their dimensions as well as in considerable consequences for their transport in the supply chain, since they have to be booked following a manual and time consuming process.
The NIMBLE B2B platform sets out to accelerate the process of booking transport services in its newest release. At this point, Lars Oscarsson (LINDBÄCKS) and John Meiling  (PODCOMP) are becoming curios and eager to test NIMBLE´s logistic capabilities.
How can NIMBLE reduce the transaction costs in the supply chain?
To find out, they enhanced the team by including Emil Johnsson (LINDBÄCKS), Stefan Wellsandt (University of Bremen) Reinhard Ahlers and Christian Norden (BALance Technology Consulting) and set up a virtual supply chain interacting on NIMBLE, thereby test its logistic capabilities comprehensively.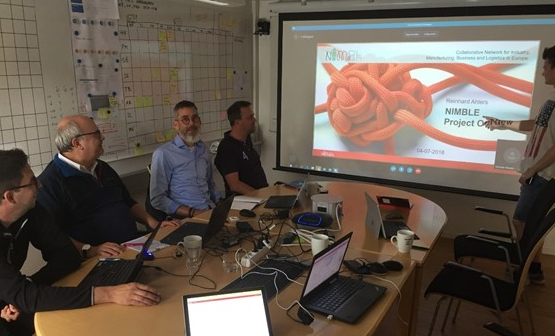 The result: NIMBLE offers a lot of promising functionalities to ease the ordering process of transport and reduce the transactions costs. Lars and John also identified smart ways to enhance and adapt the processes to the need of the construction industry, like restless PODS that will be able to send greetings from their destination using NIMBLE´s tracing and tracking services.