The Club de Estrategias del Hábitat (Habitat Strategies Club in English) is a service offered by AIDIMME and focused on the market innovation. This service is oriented to managers of companies in the habitat, home furnishing and accessories sectors.
This event is open to all companies in the value chain (manufacturers, suppliers and distributors). The involved members take part in a half-yearly meeting to discuss about topics such as the market evolution and the competitive status in the sector. These companies also receive periodic publications about industry variables and trends.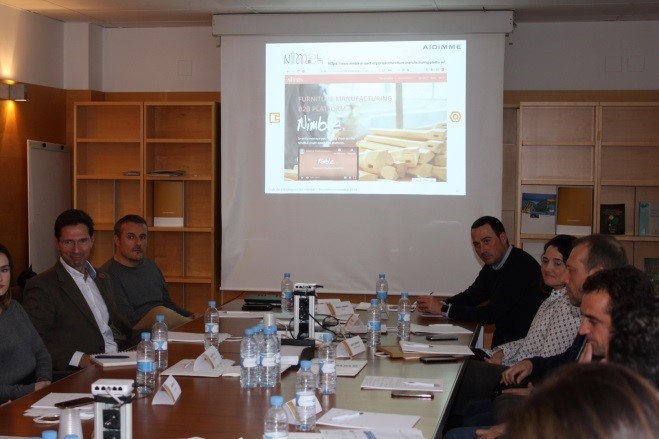 The Habitat Strategies Club is managed by experts from Strategy and Market Analysis department of AIDIMME with wide experience in intelligence competitive systems and market projects for companies from the habitat sector.
The past November 29th, another meeting of this Club was arranged in Paterna (Valencia), Spain, where the NIMBLE project was presented.
17 attendants from 13 companies took part in the event (4 suppliers of board, varnish and fittings; 5 manufacturers of bathroom, home, lighting and children furniture; 2 retail stores; and 2 business associations).