On 15/16 October 2018, the European Commission hosted a workshop on next-generation manufacturing platforms in the EU, bringing together stakeholders across industrial value chains and dealing with research topics including blockchain technology, machine learning and Artificial Intelligence.
To support fast adoption and integration of the emerging B2B smart manufacturing platforms, standards, reference architectures and governance frameworks, the second day of a workshop provided two panel discussions on:
currently existing solutions on the market, including Platform Industrie 4.0, International Data Spaces (IDS, formerly Industrial Data Space), FIWARE solutions and blockchain (IBM Ireland), and
challenges for solution providers, addressing interoperability of solutions and the need for future actions. The solution providers were represented by Schneider Electric, Siemens, Bosch Software Innovation GmbH, SAP SE and Dassault Systèmes.
Two parallel sessions in the areas of smart factories and energy were held to collect requirements from the workshop participants. Violeta Damjanovic-Behrendt from NIMBLE took  part in a session "Towards Next-Generation Digital Manufacturing Platforms", where we assisted the European Commission in collecting the feedback directly from the participants through an interactive Knowledge Cafe. A formal report summarising main discussions will be published after the workshop, and for now, we can refer readers on feedback received from possible users of next-generation smart manufacturing platforms, who specifically called for the following:
interaction protocols that ease portability of services and data, and enable switching between platforms;
regulations for a "cooperative commons" created at the level of platforms;
protocols that facilitate data interpretation for the decision makers;
ethics of data usage and data ownership;
more strategic approach enabling SMEs to overcome complexity of designing next-generation digital manufacturing business plans, by involving e.g. the financial and legal sectors and digital platform technologists;
a competition law for digital manufacturing platforms; etc.
The conclusions and recommendations from the workshop will be fed to the High Level Governance Meeting of the National Initiatives on digitising industry.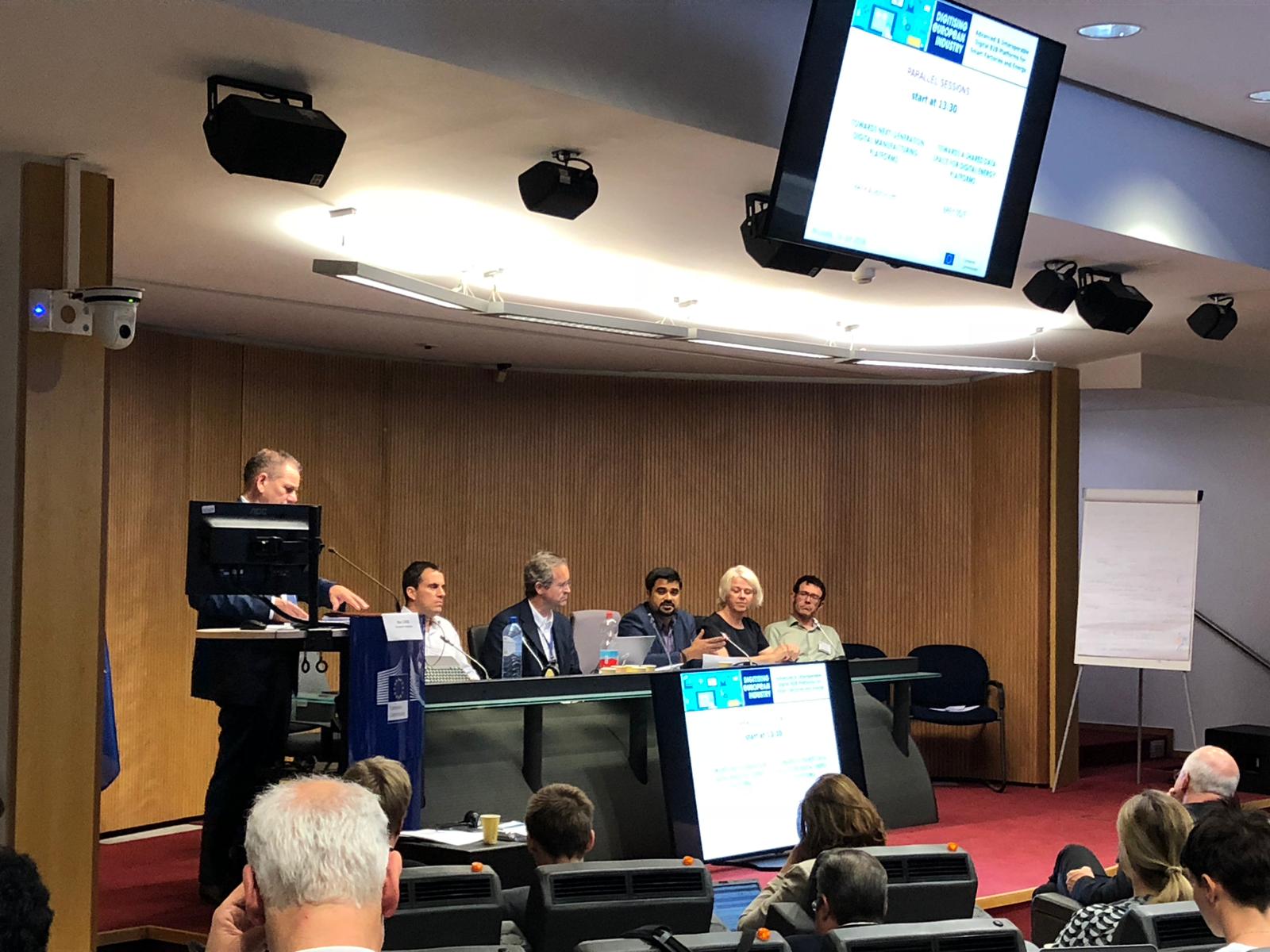 You can have a look at the agenda and detailed description  of the workshop.
The WORKSHOP REPORT by Oscar Lazaro is now available here. For the details on Violeta's contributions to the workshop, read Section 4.1 of the report.