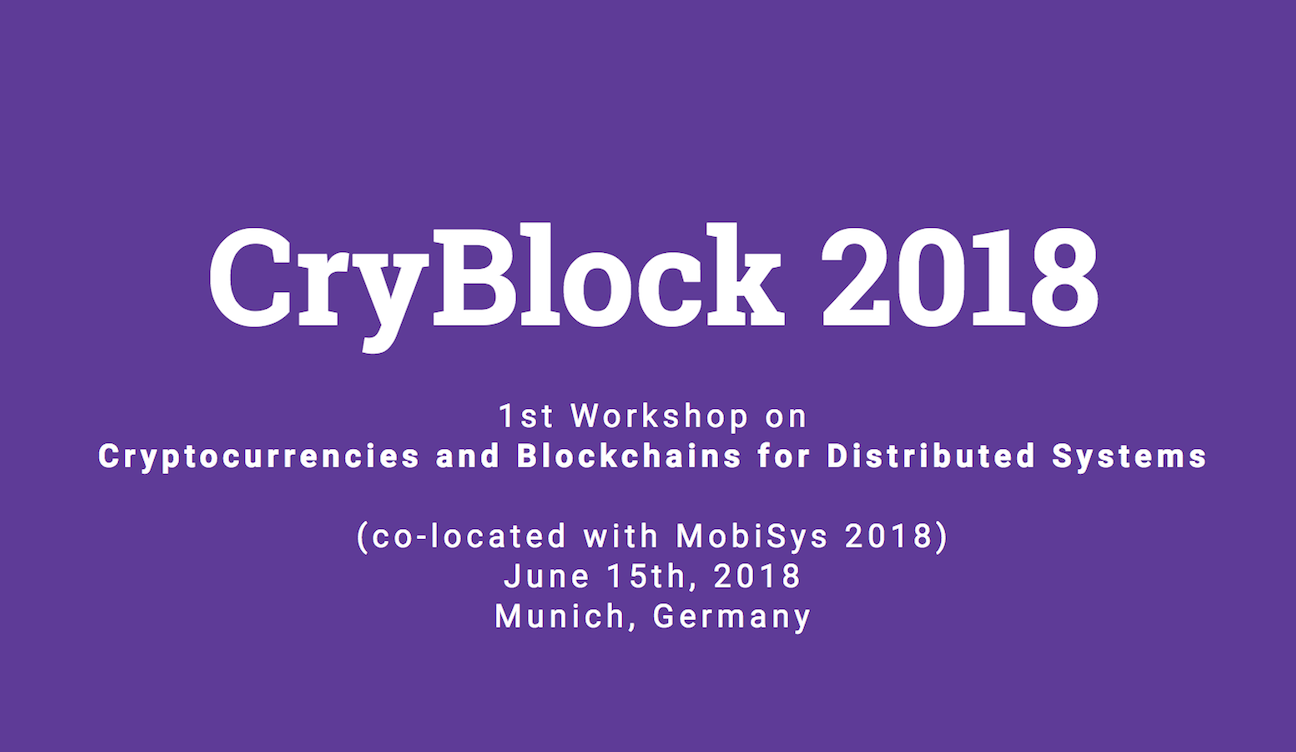 The NIMBLE research paper entitled "Federated Byzantine Agreement to Ensure Trustworthiness of Digital Manufacturing Platforms" has been presented at the 1st Workshop on Cryptocurrencies and Blockchains for Distributed Systems (CryBlock 2018) in Munich, Germany. The goal of the workshop was to promote discussion on theory, progress, development, deployment and on the practical usage of cryptocurrencies, blockchain technologies, smart contracts. The event was co-located with the 16th ACM International Conference on Mobile systems, Applications, and Services (MobiSys 2018). 
The paper explores the use of the Stellar Consensus Protocol (SCP) and its Federated Byzantine Agreement (FBA) algorithm for ensuring trust and reputation between federated, cloud-based platform instances (nodes) and their participants. The paper discusses the message exchange flow between the NIMBLE application logic and the Stellar consensus logic.
The presentation was given by Johannes Innerbichler, Salzburg Research.